6 of Regina's Women of Achievement
"If you don't like the road you're walking, start paving another one." - Dolly Parton
We were lucky enough the be a part of Refined Lifestyles Regina's Women of Achievement Issue. This issue featured some amazing women in business and their stories. We created a few different videos for them. Meet the ladies below
Subi Vaid
Owner
Global Minds Marketing and Consulting Ltd
Subi Vaid is a technically astute marketing professional with well-rounded education and experience that can be used effectively to increase communication. With over 15 years of television and film production experience managing various post-production projects for film and television for clients across Canada and the US. - Global Minds
Sharla Shaw
Owner
Sharla Shaw, graduated with honours from Carleton University in Ottawa with an Undergraduate Degree in Law and Criminology. After working in the criminology field for some time, Shaw decided it was time to start her own business. That's when Shaw turned her love of cleaning into a sparkling new house cleaning career. - Tidy Time Savers
Jennifer Forrester
Owner
Jennifer owns Regina's chapter of Floor Coverings International, North America's leading in-home design floor coverings brand. Our company is carefully crafted on creating for you, our customers, a discernable difference from any other floor coverings company.
Andria Kainz
Owner
Andria Kainz is the Owner of Shademaker Blinds and More in Regina Saskatchewan , As the local trusted window covering business in Regina, their quality of work, reliability and aesthetic taste are just a few of the reasons our customers hire Shademaker Blinds and refer them to their friends. They are proudly featured Pros on Houzz.com and their customer reviews show that they provide that personal touch that is missing in big business today. - Shademaker Blinds
Lisa Peters
Owner
Lisa Peters delivers exceptional events dedicated to inspiring businesses and business owners. Whether it's a corporate fundraiser, board meeting, product launch or fashion show, Lisa and her talented team are the creative spark behind some of Regina's most successful events, creating unforgettable experiences out of little touches and big splashes. Lisa is also the heart, soul and voice behind the Inspired Speaking keynote service, sharing her creativity, passion and experience with audiences large and small. - Eye Inspire Events
Dionne Warner
Cancer Survivor living in Regina
Spokeswomen, Warrior, Inspiration
"Dionne's sparkling personality is well-known across Canada. Throughout her treatments, she has worked tirelessly to raise awareness for all cancers and to support others who are struggling with their own diagnoses. As a spokeswoman for Beauty Gives Back and Look Good, Feel Better, Dionne is a dedicated warrior for everyone who is touched by cancer." - Hillberg and Berk
We have been so happy to be a part of this great project. These Women are amazing, and its a beautiful thing to see them being reconized for their achievements. Congrats ladies.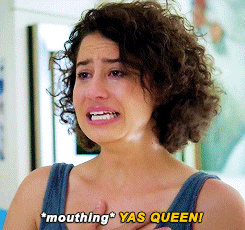 -Sherona